100ug-Anti-Apoptosis Associated Tyrosine Kinase (AATK)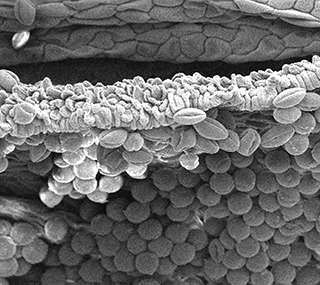 Size
100ug
Catalog no#
PAA429Mu01-100ug
Price
474 EUR
Clonality
Rabbit polyclonal
Delivery condition
4℃ with ice bags
Sequence of immunogen
AATK (Tyr137~Gln386)
Organism Species
Mus musculus (Mouse)
Source
Polyclonal antibody preparation
Item Name
Apoptosis Associated Tyrosine Kinase
Buffer Formulation
PBS, pH7.4, containing 0.02% NaN3, 50% glycerol.
Applicable Secondary Antibody
SAA544Rb59, SAA544Rb58, SAA544Rb57, SAA544Rb18, SAA544Rb19
Immunogen
RPA429Mu01-Recombinant Apoptosis Associated Tyrosine Kinase (AATK)
Purification
Antigen-specific affinity chromatography followed by Protein A affinity chromatography
Storage instructions
Avoid repeated freeze/thaw cycles. Store at 4 ℃ for frequent use. Aliquot and store at -20℃ for 12 months.
Alternative Names
AATYK; LMR1; p35BP; Serine/Threonine-Protein Kinase LMTK1; Lemur Tyrosine Kinase 1; Brain apoptosis-associated tyrosine kinase; CDK5-binding protein; p35-binding protein
Description
This antibody needs to be stored at + 4°C in a fridge short term in a concentrated dilution. Freeze thaw will destroy a percentage in every cycle and should be avoided.This 1 is suited for programmed cell-death studies.