CF488A TUNEL Assay Apoptosis Detection Kit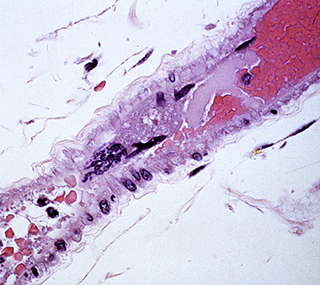 Size
1 KIT
Catalog no#
30063
Price
537 EUR
Shipping conditions
blue ice
Shipping temperature
2°C to 8°C
Description
CF488A TUNEL Assay Apoptosis Detection Kit
Test
Biotium supplies other types of Assays as 1.
Hazard pictogram
GHS06 toxic, GSH08 systemic health hazards, GHS09 environment
Additional description
This 1 is suited for programmed cell-death studies.The detections of the targets with this kit is a type of test that can be performed on any target containing biological samples after clean up of interfering agents. The assay must be performed following the protocol.
Hazard statements
H301 Toxic if swallowed H302 Harmful if swallowed H317 May cause an allergic skin reaction H330 Fatal if inhaled H334 May cause allergy or asthma symptoms or breathing difficulties if inhaled H341 Suspected of causing genetic defects H350 May cause cancer H360 May damage fertility or the unborn child H400 Very toxic to aquatic life H410 Very toxic to aquatic life with long lasting effects