Human API5(Apoptosis Inhibitor 5) ELISA Kit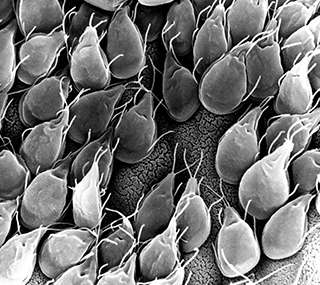 Size
96T
Catalog no#
ELK5117
Price
608 EUR
Detection range
0.312-20ng/mL
Test
ELISA Enzyme-linked immunosorbent assays Code 90320007 SNOMED
Alternative Names
MIG8; FIF; AAC11; API5L1; XAGL; Cell migration-inducing gene 8; Antiapoptosis clone 11; Fibroblast Growth Factor 2-Interacting Factor 2; Migration-Inducing Protein MIG8
Properties
E05 478 566 350 170 or Enzyme-Linked Immunosorbent Assays,E05 478 566 350 170 or Enzyme-Linked Immunosorbent Assays,Human proteins, cDNA and human recombinants are used in human reactive ELISA kits and to produce anti-human mono and polyclonal antibodies. Modern humans (Homo sapiens, primarily ssp. Homo sapiens sapiens). Depending on the epitopes used human ELISA kits can be cross reactive to many other species. Mainly analyzed are human serum, plasma, urine, saliva, human cell culture supernatants and biological samples.
Description
This 1 is suited for programmed cell-death studies.Tissue, pathway, proteinase, peptidase, protease ,acrosin, lipoprotein, activator, caspase, trypsin, papain, esterase inhibitors are proteins or receptor ligands or receptor antagonists that bind to an enzyme receptor and decreases its activity. Since blocking an enzyme's activity can kill a pathogen or correct a metabolic imbalance, many drugs are enzyme inhibitors. Not all receptor antagonist that bind to enzymes are inhibitors; enzyme activator ligands or agonists bind to enzymes and increase their enzymatic activity, while enzyme substrates bind and are converted to products in the normal catalytic cycle of the enzyme.
Test principle
The test principle applied in this kit is Sandwich enzyme immunoassay. The microtiter plate provided in this kit has been pre-coated with an antibody specific to Apoptosis Inhibitor 5 (API5). Standards or samples are then added to the appropriate microtiter plate wells with a biotin-conjugated antibody specific to Apoptosis Inhibitor 5 (API5). Next, Avidin conjugated to Horseradish Peroxidase (HRP) is added to each microplate well and incubated. After TMB substrate solution is added, only those wells that contain Apoptosis Inhibitor 5 (API5), biotin-conjugated antibody and enzyme-conjugated Avidin will exhibit a change in color. The enzyme-substrate reaction is terminated by the addition of sulphuric acid solution and the color change is measured spectrophotometrically at a wavelength of 450nm ± 10nm. The concentration of Apoptosis Inhibitor 5 (API5) in the samples is then determined by comparing the O.D. of the samples to the standard curve.