X-Linked Inhibitor Of Apoptosis Protein antibody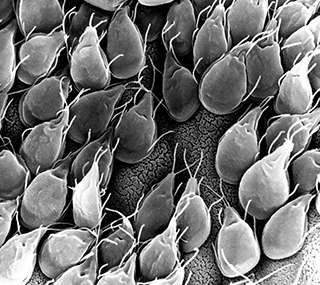 Size
100ug
Catalog no#
PA20097RA
Price
618 EUR
French translation
anticorps
Clonality
Polyclonal antibody
Category
Polyclonal antibodies
Also known as
Human X-Linked Inhibitor Of Apoptosis Protein (XIAP) antibody
Long name
Rabbit anti-Human X-Linked Inhibitor Of Apoptosis Protein (XIAP) polyclonal antibody
Properties
If you buy Antibodies supplied by AbELISA Antibodies they should be stored frozen at - 24°C for long term storage and for short term at + 5°C.
Storage and handling
For short term storage keep refrigerated at temperature ranges between 1 and 6 deg. Celcius. For long term storage freeze the antibodies at -20 degrees Celcius.
Advisory
Avoid cycles of freezing and thawing as they may denaturate the polypeptide chains of the antibody and lower its reactivity, specificity and sensitivity. For antibodies that are in liquid form or reconstituted lyophilized antibodies small amounts could become entrapped on the seal or the walls of the tube. Prior to use briefly centrifuge the vial to gather all the solution on the bottom.
Description
This 1 is suited for programmed cell-death studies.Tissue, pathway, proteinase, peptidase, protease ,acrosin, lipoprotein, activator, caspase, trypsin, papain, esterase inhibitors are proteins or receptor ligands or receptor antagonists that bind to an enzyme receptor and decreases its activity. Since blocking an enzyme's activity can kill a pathogen or correct a metabolic imbalance, many drugs are enzyme inhibitors. Not all receptor antagonist that bind to enzymes are inhibitors; enzyme activator ligands or agonists bind to enzymes and increase their enzymatic activity, while enzyme substrates bind and are converted to products in the normal catalytic cycle of the enzyme.