ARC Antibody Apoptosis Repressor with CARD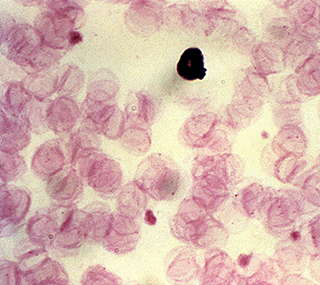 Size
0.1mg
Catalog no#
R30891
Price
389 EUR
French translation
anticorps
Clone
Polyclonal antibody
Recommended dilutions
Western blot: 0.5-1ug/ml
Form
Antigen affinity purified
Clonality
Polyclonal (rabbit origin)
Host animal
Rabbit (Oryctolagus cuniculus)
Recognised antigen
ARC Apoptosis Repressor with CARD
Additional description
This 1 is suited for programmed cell-death studies.
Concentration
0.5mg/ml if reconstituted with 0.2ml sterile DI water
Intented use
This ARC antibodyis to be used only for research purposes and not for diagnostics..
Immunogen
Amino acids 91-106 (WDWQHVGPGYRDRSYD-human) were used as the immunogen for this ARC antibody (100% rat homology).
Properties
If you buy Antibodies supplied by NJS poly they should be stored frozen at - 24°C for long term storage and for short term at + 5°C.
Notes
The stated application concentrations are suggested starting amounts. Titration of the ARC antibody may be required due to differences in protocols and secondary/substrate sensitivity.
Species reactivity
Human (Homo sapiens), Mouse (Mus musculus), Rat ; Due to limited knowledge and inability to test the antibody against all known species, we cannot guarantee that no other cross reactivity can occur.
Storage
After reconstitution, the ARC antibody can be stored for up to one month at 4oC. For long-term, aliquot and store at -20 deg. Celcius or lower. Cycles of freezing and thawing can denaturate the peptide chains of the antibodies and reduce their sensitivity and/or change their affinity. Prepare aliqotes in such a manner so that freeze-thaw cycles are minimized. Avoid repeated freezing and thawing.
Description
Apoptosis Repressor with CARD, also known as ARC, NOP30, NOL3, CARD2 and MYP, is a protein that in humans is encoded by the NOL3 gene. NOL3 has been shown to interact with SFRS9 and Caspase 8. By genomic sequence analysis, Stoss et al.(1999) determined that the NOL3 gene, which encodes NOP30 and MYP and which they called NOP, is composed of 4 exons. The alternative 5-prime splice site that generates the two isoforms is located in exon 2. It is reported that expression of the Apoptosis Repressor with CARD/ARC cDNA encoding the smaller transcript inhibited apoptosis in a dose-dependent manner when coexpressed with CASP8 but not when coexpressed with CASP9. The protein also inhibited apoptosis induced by stimulation of CD95/FAS, tumor necrosis factor receptor-1, and TRAMP/death receptor-3. Enzymatic analysis showed that ARC inhibits the enzymatic activity of CASP8. Immunoprecipitation and immunoblot analysis indicated that ARC interacts with CASP2 and -8 through its N-terminal death effector domain but does not interact with CASP1, -3, or -9.