Apoptosis Signal-regulating Kinase 1 Antibody (ASK1)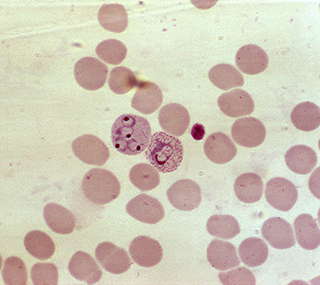 Size
0.08 ml
Catalog no#
F50881-0.08ML
Price
199 EUR
Tested applications
WB, ELISA
French translation
anticorps
Clone
Polyclonal antibody
Recommended dilutions
Western blot: 1:1000
Form
Antigen affinity purified
Clonality
Polyclonal (rabbit origin)
Host animal
Rabbit (Oryctolagus cuniculus)
Concentration
In 1X PBS, pH 7.4, with 0.09% sodium azide
Recognised antigen
Apoptosis Signal-regulating Kinase 1 (ASK1)
Additional description
This 1 is suited for programmed cell-death studies.
Intented use
This ASK1 antibodyis to be used only for research purposes and not for diagnostics..
Immunogen
A portion of amino acids 944-973 from the human protein was used as the immunogen for this ASK1 antibody.
Notes
Titration of the ASK1 antibody may be required due to differences in protocols and secondary/substrate sensitivity.
Properties
If you buy Antibodies supplied by NJS poly they should be stored frozen at - 24°C for long term storage and for short term at + 5°C.
Species reactivity
Human (Homo sapiens) ; Due to limited knowledge and inability to test the antibody against all known species, we cannot guarantee that no other cross reactivity can occur.
Storage
Aliquot the ASK1 antibody and store frozen at -20 deg. Celcius or lower. Cycles of freezing and thawing can denaturate the peptide chains of the antibodies and reduce their sensitivity and/or change their affinity. Prepare aliqotes in such a manner so that freeze-thaw cycles are minimized.
Description
Mitogen-activated protein kinase (MAPK) signaling cascades include MAPK or extracellular signal-regulated kinase (ERK), MAPK kinase (MKK or MEK), and MAPK kinase kinase (MAPKKK or MEKK). MAPKK kinase/MEKK phosphorylates and activates its downstream protein kinase, MAPK kinase/MEK, which in turn activates MAPK. The kinases of these signaling cascades are highly conserved, and homologs exist in yeast, Drosophila, and mammalian cells. ASK1/MAPKKK5/MAP3K5 contains 1,374 amino acids with all 11 kinase subdomains. Northern blot analysis shows that transcript is abundantly expressed in human heart and pancreas. The MAP3K5 protein phosphorylates and activates MKK4 (aliases SERK1, MAPKK4) in vitro, and activates c-Jun N-terminal kinase (JNK)/stress-activated protein kinase (SAPK) during transient expression in COS and 293 cells; MAP3K5 does not activate MAPK/ERK.